Please beware: The wiki is outdated and needs an update towards the 0.4.0 Release.
Welcome to the Deadside Wiki! Here you will be able to find multiple articles documenting the features of deadside, game items, Missions, and anything else related to deadside that you should know about. This wiki is still under maintenance, but we are adding more content during the day.
If you are looking for something that is not listed in this wiki, please let us know by sending us an email. The email address for this can be found back in the support section.
This Wiki is based on game Version 0.3.2
Deadside is a hardcore multiplayer shooter set in a large open world with vast gameplay possibilities. Experience a realistic post-apocalyptic game environment filled with NPCs and other players. Deadside is all about balancing the dynamics of a shooter and the hardcoreness of survival games. The game's world focuses on realistic aspects of life within the ruins of a dead civilization. You won't find zombies or radioactive bunny suits here.
The world of Deadside is a vast open space full of dense forests and abandoned settlements. Players will eventually have access to an area of about 225 sq. km, entangled by a network of roads and rivers. The world is inhabited by various hostile and friendly NPCs. Exploring the forests, you can face a gang of cannibals just about to eat lunch. Or a group of wanderers trying to survive in a hostile environment. It's completely up to you how to engage in these encounters. You might just make great friends, or your new rivals contest the resources of the land.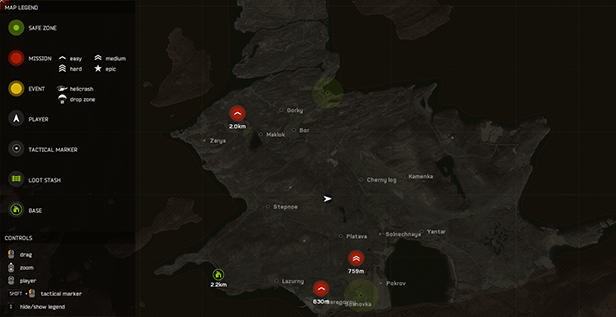 It's a vast open world and in order to avoid getting lost and to keep themselves busy, players can use the map to see where armed bandits are raiding, areas being cleared by security forces loyal to the ex-government, or cannibals settling in abandoned villages. Anyone can take part in mass combat. It will not be an event with a limited number of players, anyone who wishes can go to the mission sector and affect the outcome of the battle. Battles with the participation of NPCs and players can continue for hours and the reward will go to the one who can seize the prize loot after the mission is completed.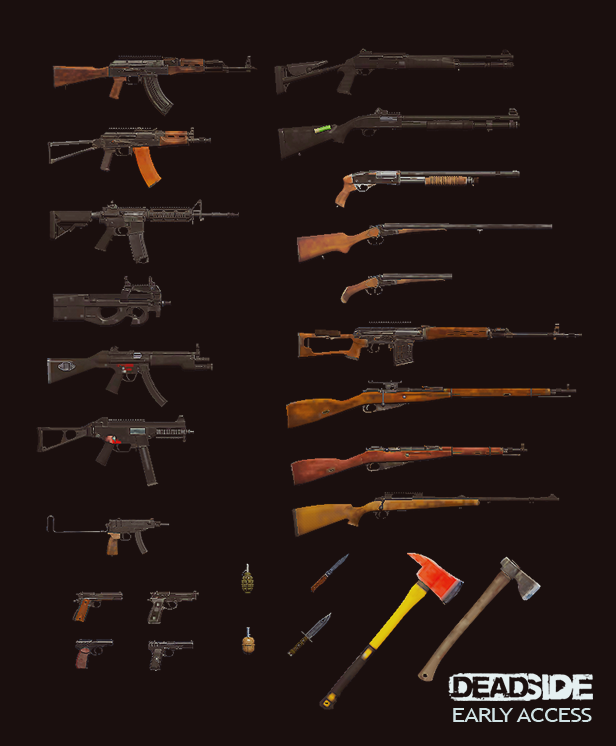 The main features of our combat system are realistic ballistics and hardcore weapon damage.
Players will have at their disposal about 19 types of firearms and additional equipment (sights, flashlights, etc.) will be available (at the time of early access).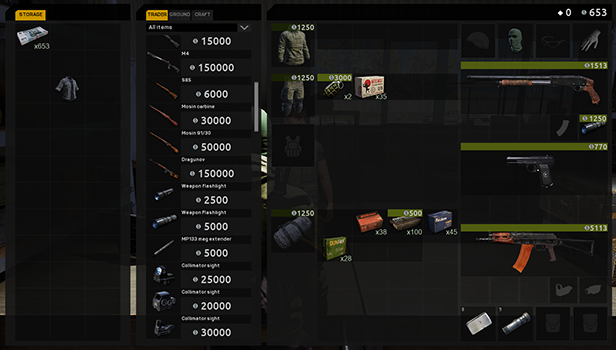 ¶ TRADE and "SAFE ZONES"
Among endless vast wastelands, wanderers will find places where they can buy ammunition, food and have intellectual conversations about the meaning of life. Maybe swap a story or two about hunting cannibals. Also, there are private lockers for players in Green Zones where they can keep a limited number of things they use for surviving. Green Zones will be places of trade and communication between players and friendly NPC traders.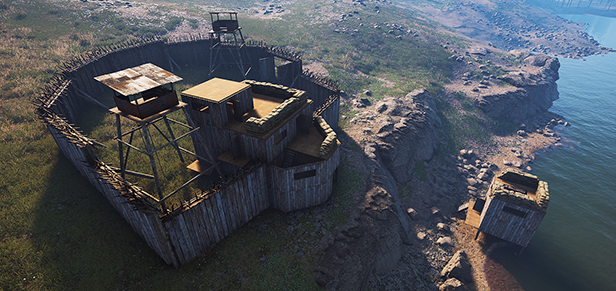 ¶ BASE BUILDING and RAIDING
Deadside has a simple yet effective craft system that allows players to build bases and use them as shelters to store hard-earned weapons and equipment. Currently, bases have an "online-only" raid system. If you kill other players and they have a base, they might drop a raid token. This token, when activated, shows everyone on the server the location of the base, and it's raidable for an hour.